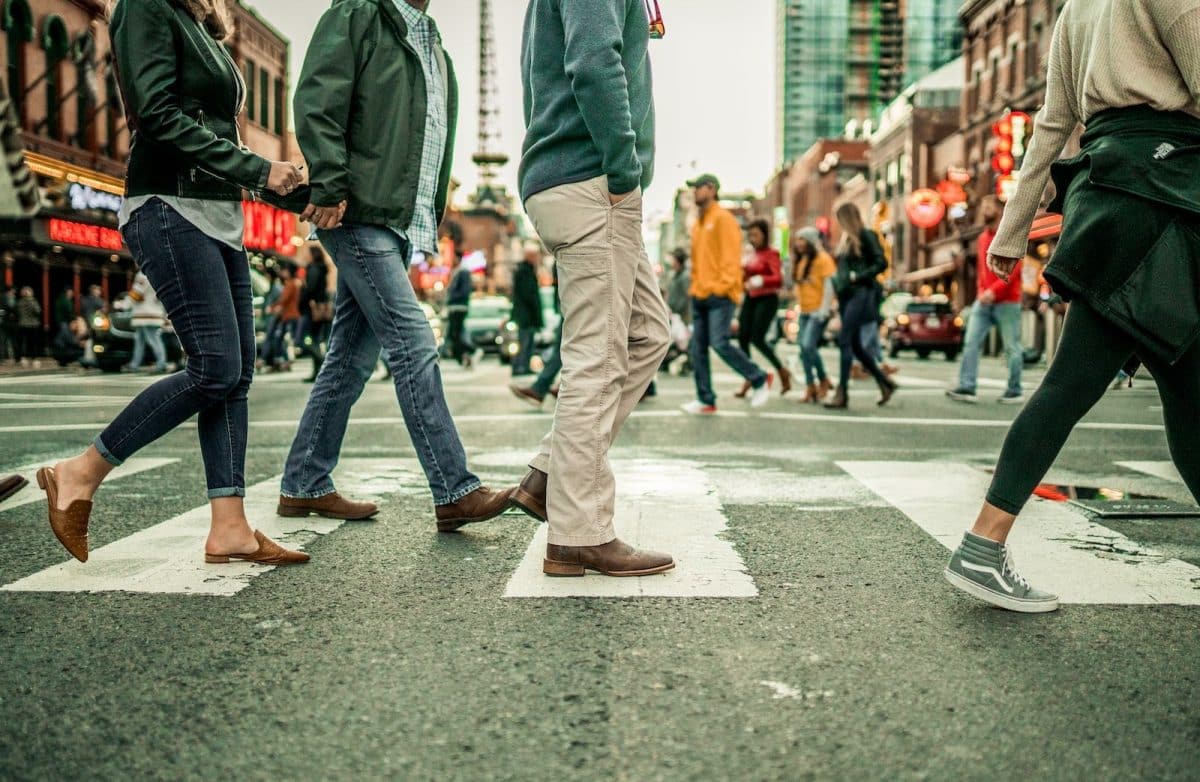 Pedestrian Accidents Are Becoming Far Too Common. Don't Be Taken Advantage of By Insurance Companies.
National Highway Traffic Safety Administration statistics indicate that pedestrians are involved in traffic accidents every two hours and might be injured every eight minutes. This is alarming, as the road is meant to be used by everyone, keeping the safety of all individuals in mind.
Negligence and distractions are probably at the root of the thousands of pedestrian accidents that take place on a yearly basis. The National Safety Council report that nearly 5900 pedestrians are killed as a result of automobile accidents, with another 84,000 sustaining non-fatal injuries. In addition to drivers' errors, things like inadequate crossing assistance and missing or broken traffic lights can also be contributory factors.
Why do Pedestrian Accidents take place and becoming more frequent?
Despite being legally entitled to use the road, pedestrians are unfortunately often overlooked by drivers. This negligent driving is a primary contributor in pedestrian accidents. Other frequent causes of these collisions include driver distraction due to activities such as texting, talking and manipulating the radio; design deficiencies in the crosswalk that can obscure visibility of upstream or downstream traffic; driving while impaired by drugs or alcohol; surpassing the speed limit which inhibits reaction time used for making critical decisions; inadequate precaution taken when entering or exiting intersections; and parking improperly which hinders sight of pedestrians and bicyclists.
Catastrophic Injuries Can Result From Pedestrian Accidents.
When riding any kind of vehicle, it is important to use the necessary protection. Bicyclists and bikers wear helmets to protect their head, while cars employ seat belts and airbags to guard against damage.
Unfortunately, pedestrians are often left unprotected in such accidents, leading to serious injuries and medical expenses. Los Angeles drivers aren't always vigilant in watching for pedestrians, walkers, and runners, and pedestrian accidents regularly occur despite pedestrian caution.
These may include lacerations, orthopedic trauma, facial or dental injuries, head injury and spinal cord damage- often resulting in a coma or paralysis. The tragedy can be magnified if the accident results in death or amputation of limbs. If you have been impacted by a pedestrian crash, you can seek compensation for these damages.
Do I Have To Pay Anything Up Front and Out Of Pocket?
You will never have to pay for our services out-of-pocket. All of our services are provided on a contingency basis, so if we are unable to win your case, we will charge nothing. In order to collect our fees, we must make sure the insurance will cover them. Therefore, we will strive to provide you with the best results possible.
Why Don't You Just Go Through The Insurance Company?
One of the most widely-held misunderstandings is that insurance will typically look out for you. However, you are actually going after the defendant's insurance, and they are tasked with trying to minimize your claim payout. Like every other organization, their main goal is to give you as little as possible. To compound this situation, they may use underhanded techniques such as recording conversations with you, or attempting to convince you your injuries are not genuine or not as severe. An experienced attorney, like us at Helo Law Firm, can help prevent these tactics from being used against you.

How Much Compensation Can You Receive?
If you experience any pain or strain in any body part, such as your back or neck, that is soft tissue damage. That is a very serious injury. Obviously, there are also higher degrees of injuries, such as broken bones, fractures, and trauma. If you are experiencing discomfort after a car accident, please let us know.
Why You Should Choose the Helo Law Firm?
We are a client-centric law firm. We put the client first and keep them at the forefront of our minds. The fact that we strive to satisfy our clients makes us a great choice. We are well versed in the shady insurance handbook, which means we can reach the best settlement/verdict for the client with our experienced lawyers. Both in counties and statewide courts, our numbers are record-setting.
Need Help? Let's Get in Touch